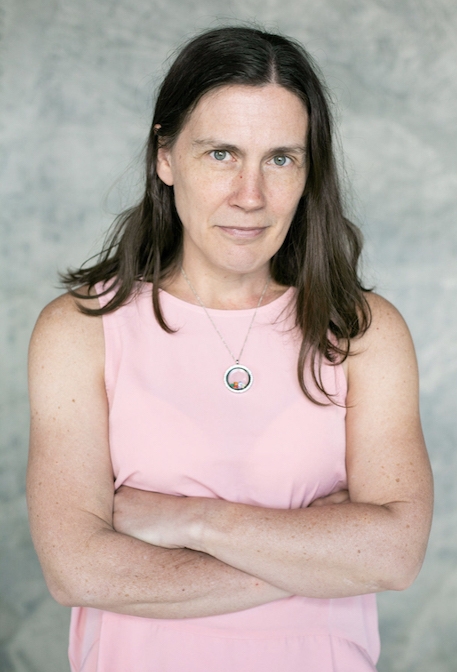 Mette Ivie Harrison (she/her) is the national best-selling, award-winning author of The Bishop's Wife, published in 2014 with Soho Press. She holds a PhD in Germanic Languages and Literatures from Princeton, is an All-American triathlete, and has five children. Before writing adult mysteries, she wrote numerous YA fantasies, including the award-winning and acclaimed Mira, Mirror, and The Princess and the Hound. For nearly fifty years, she was an active, believing Mormon, a scriptorian and honored Brigham Young University scholar. But in 2019, she stepped away from formal affiliation from the church, in 2020 separated from her Mormon husband of 30 years, and is currently trying to figure out what happens next. She continues to think of herself as "Mormon" in a broader, cultural sense of the term.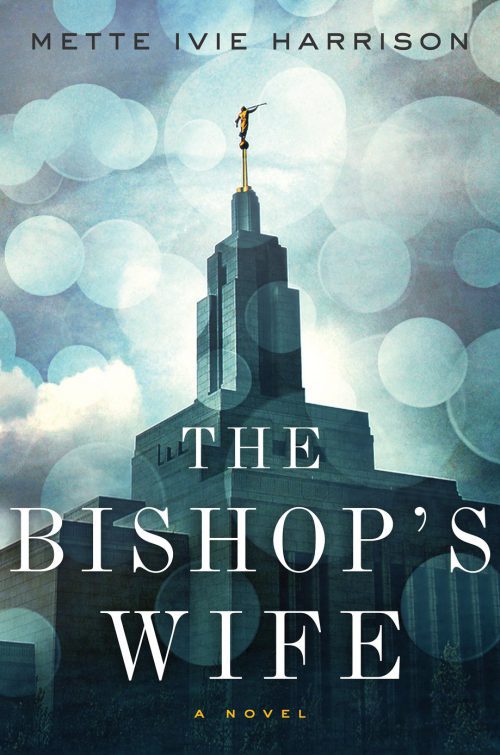 Mette Ivie Harrison was born ninth of eleven children to a large, strict Mormon family. She grew up on a farmhouse in central New Jersey before moving to Utah for high school. She spent her sophomore year at a German Gymnasium and began taking college courses when she returned to Utah. At age seventeen, she was awarded the "Ezra Taft Benson Scholarship" at Brigham Young University, an honor reserved for only twelve young Mormon women and men. At age nineteen, Harrison graduated with a B.A. and M.A. in German in 1990, only two years after high school, and went to Princeton on full scholarship for a PhD program, which she finished at age twenty-three, shortly before the birth of her second child.
In 1997, Harrison began to work seriously toward her lifelong dream of becoming an author. She wrote twenty novels over the next several years, with the 21st garnering a contract with Holiday House, The Monster In Me, published in 2002. She wrote young adult for many years, publishing Mira, Mirror, The Princess and the Hound, The Princess and the Bear, The Princess and the Snowbird, Tris and Izzie and The Rose Throne. During this time she was busy with five children and full activity in the Mormon church. In 2005, she lost her sixth child, Mercy, at birth, and this changed everything: her views on God, the after-life, and slowly, inexorably, her belief in Mormonism.
In 2013, she published a memoir Ironmom about training for an Ironman amidst her grief. Then in 2014, The Bishop's Wife, an adult mystery set in Mormon, Utah and questioning Mormon gender norms, came out with Soho Press to much acclaim nationally, and considerable controversy locally. Three more books in that series have since been published (His Right Hand, For Time and All Eternities, and Not Of This Fold), each focusing on different controversial topics–LGBTQ+ Mormons, polygamous Mormons, Mormons and racial issues, and the fifth, The Prodigal Daughter, about youth homelessness and rape culture among Mormons, is forthcoming in May of 2021. Harrison has also published other Mormon-themed books for By Common Consent (The Book of Laman, The Book of Abish, The Women's Book of Mormon, and Vampires in the Temple). She has published short stories and poetry, as well.
Harrison continues to compete regularly in Ironman, triathlon and marathoning. She qualified for the Boston marathon in 2018 and is a fiercely competitive, All-American triathlete. She has completed 9 Ironman-distance races, 8 50-milers, and over 100 triathlons. She often competes with her children at races, though they have begun to beat her regularly. 
In January of 2019, Harrison stepped away from formal association with the Mormon Church. Her podcast The Mormon Sabbatical is about this process. In September 2019, her nearly thirty-year marriage became untenable and she is in the midst of divorce proceedings. She continues to identify with the moniker "Mormon," though what that means changes, sometimes from day to day. It is complicated, to say the least. Most of her extended family remain active members, and many of her dearest friends are, as well. 
While she has a deep love for hymn singing (and playing), in particular "Come, Come Ye Saints," and she continues to write about and love The Book of Mormon (even if it is not a historical record), the LGBT+ positions of the church make it impossible for her to attend meetings in good conscience. In addition, beliefs about strict gender roles that diminish women and marginalized genders, not to mention a whole host of race issues, are things she has blogged about consistently for years, on Huffington Post, RNS, and Medium. She stayed until she couldn't stay any longer, and now she is dealing with the loss of community, family connection, and the safety and security that for so long she had within Mormonism. The journey is ongoing.